My Letterboxd stats sheet suggests I watched about 293 new movies in 2018 (give or take a few that I forgot to log along the way). Of those 293 new movies, 239 were brand new-to-me watches. From King Arthur in the wee hours of the new year to our New Years Eve viewing of Blockers. If you're in need of more interesting footnotes about my year in moviewatching (like Christopher Lee appeared in 6 different movies, and I watched 23 different French movies in 2018) jump on over to my Letterboxd account.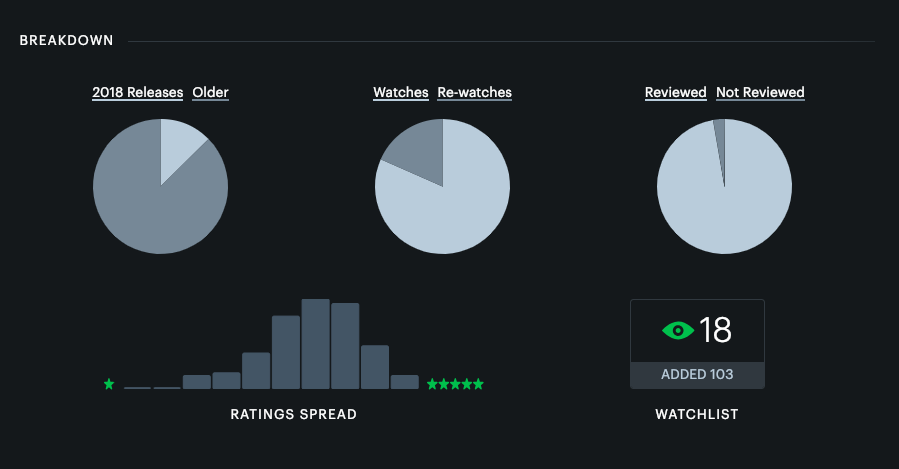 While everyone was out there discussing A Star Is Born, Black Panther and some other movie that didn't really do it for me, I was probably watching through Louis Feuillade's filmography. That sounds very #OldMovieWeirdo. I'm lobbying for guild membership this year. For the 4th year in a row, I've created my own awards ballot because I don't feel like I'm all that qualified to competently discuss the real Academy Award nominations — I am, however, qualified to give arbitrary accolades to the 293 movies I did watch.
And while the Academy Awards still don't really have a host lined up for the ceremony, I can always count on my mistress of ceremonies, Myrna Loy, to take up the microphone and give Hertzie readers their money's worth.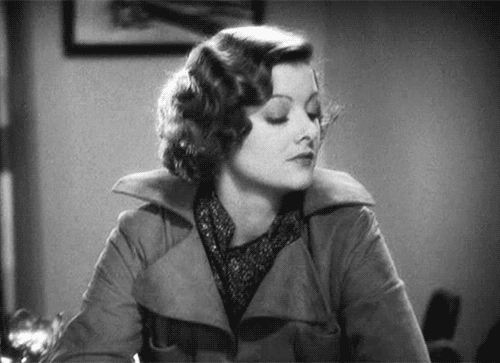 Now presenting the 4th Annual First-Watch Hertzie Award Nominations.
Favorite Supporting Actress:
Ann Dvorak, Scarface
Mia Goth, Suspiria
Nastassja Kinski, Paris, Texas
Laurie Metcalf, Lady Bird
Lois Smith, Five Easy Pieces
Rachel Weisz, The Favourite
Commentary: Surprise nomination for Ann Dvorak causes a stir. Voters claim she's never been better, but still — was that reason to include her in the same category as as these other ladies?
Favorite Supporting Actor:
Charles Durning, The Best Little Whorehouse in Texas
Tom Courtenay, A Dandy in Aspic
Ethan Hawke, Juliet, Naked
Christopher Plummer, Silent Partner
Jason Robards, Once Upon a Time in the West
Jack Warden, Heaven Can Wait
Commentary: Charles Durning soft-shoes his way to a nomination. Ethan Hawke wonders if he got nominated for the wrong movie.
Favorite Actor
Richard Dreyfuss, The Big Fix
Peter Falk, The In-Laws
Henry Fonda, The Ox-Bow Incident
Jeff Goldblum, Vibes
Laurence Olivier, Wuthering Heights
Harry Dean Stanton, Paris, Texas
Commentary: Voters cite Jeff Goldblum's ability to act alongside Cindi Lauper as proof that he could do anything — and deserves to be in the same category as Laurence Olivier, Henry Fonda, and Peter Falk. Richard Dreyfuss is just happy anyone remembers The Big Fix.
Favorite Actress
Isabelle Adjani, Possession
Tony Collette, Hereditary
Marion Davies, Show People
Lily James, Mamma Mia: Here We Go Again
Vicky Krieps, The Phantom Thread
Merle Oberon, Wuthering Heights
Commentary: Early buzz has Isabelle Adjani running away with this category, but the inclusion of Lily James and Marion Davies has renewed talks of a required pre-ballot voter drug-test. Nevertheless, voters claim Lily James radiated 'movie star' in a surprisingly good sequel to the rubbish Mamma Mia!


Favorite Adapted Screenplay
Closely Watched Trains – Jirí Menzel
Juliet, Naked – Tamara Jenkins, Jim Taylor, Phil Alden Robinson, Evgenia Peretz
Night of the Demon – Charles Bennett, Hal E. Chester
Paper Moon – Alvin Sargent
Silent Partner – Curtis Hanson
Wuthering Heights – Charles MacArthur, Ben Hecht

Commentary: Ethan Hawke's still wandering around the lobby asking everyone if they watched First Reformed.

Favorite Original Screenplay
Big Deal on Madonna Street – Agenore Incrocci, Furio Scarpelli, Susan Cecchi d'Amico, Mario Monicelli
Brigsby Bear – Kyle Mooney, Kevin Costello
Five Easy Pieces – Adrien Joyce
The In-Laws – Andrew Bergman
Paris, Texas – L. M. Kit Carson, Sam Shepard
Peeping Tom – Leo Marks
Commentary: Kyle Mooney asked to be seated at Sam Shepard's table, but Sam Shepard in turn requested that Mooney's seat be occupied by a bottle of whiskey.
Favorite Director
Jacque Becker, Le Trou
Alfred Hitchcock, Lifeboat
Sergio Leone, Once Upon a Time in the West
Jacques Tourneur, Night of the Demon
Wim Wenders, Paris, Texas
Andrzej Zulawski, Possession 
Favorite Picture
Big Deal on Madonna Street (1958)
Closely Watched Trains (1966)
Mission: Impossible – Fallout (2018)
Once Upon a Time in the West (1968)
Paris, Texas (1984)
Stop Making Sense (1984)
Commentary: Rebecca Ferguson promised to attend in her Rogue Nation dress if Mission: Impossible got a Favorite Picture nomination. Only explanation.
Favorite "B" Picture
3615 code Père Noël (1989)
Captain Kronos Vampire Hunter (1974)
A Dandy in Aspic (1968)
Night of the Demon (1957)
Possession (1981)
Silent Partner (1978)
Commentary: Nobody really has any clue what fits this category so the nominees just get tequila shots until one remains standing.
Good luck to all of our 2018 Hertzie Award Nominees! The winners will be announced the evening of the 2019 Academy Awards on February 24th.